Socio-environmental Responsibility and citizenship is a fundamental commitment for us, as we believe in the transforming power of solidary citizenship actions, community development and environment preservation.
Through a series of projects and initiatives that we support, we seek to make a difference in several areas. One of the projects supported by Milhão is "Primavera Social" (in English, "Social Spring"), which consists in offering cultural workshops with music lessons, including guitar, violin, cello and percussion, for children and adolescents in vulnerable situations. These workshops aim not only to develop musical skills, but also to promote social inclusion and opportunities for these individuals.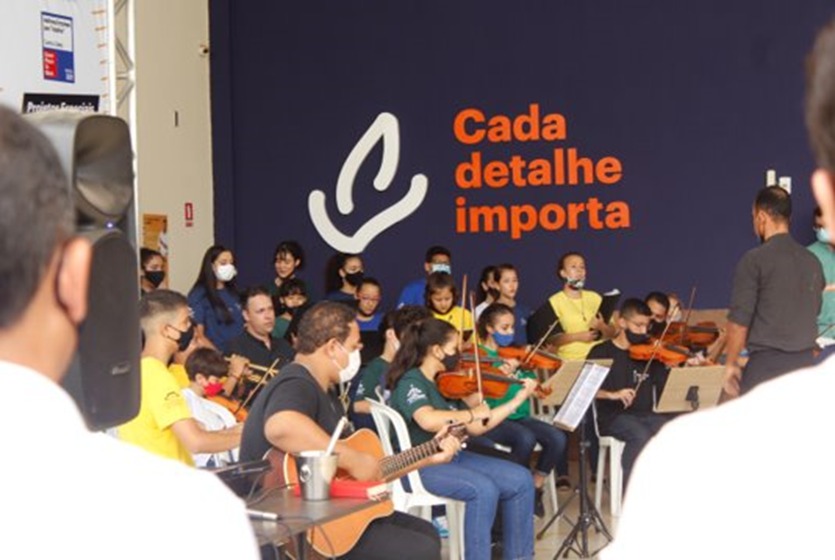 Another important initiative is "Projeto Semear" (in English, "Seeding Project"), which consists in the promotion of soccer classes and championships. In addition to supporting culture and sports programs in the cities of Inhumas and Caturaí, we seek to provide a healthy and stimulating environment for young people, helping them to develop important values like teamwork, discipline and resilience.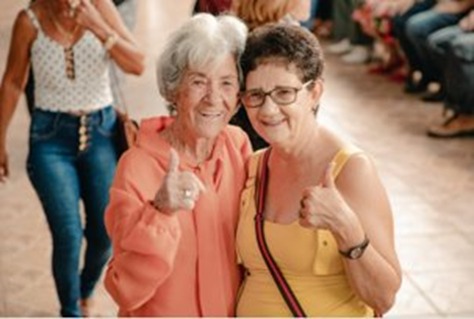 We dedicate special attention to the elderly, through the "Elderly Fund" in the city of Anápolis. We have established partnerships with the private sector to ensure the continuity of medical and hospital care for the elderly. Our efforts embrace diagnostics, emergencies, surgeries, ICU (Intensive Care Unit), chemotherapy treatments, hospitalizations and Maternal-child care.
For the protection and care of children and adolescents, we contribute to the "Mother's Love – Childhood and Adolescent Fund". By raising funds through fiscal allocation (FIA), we complement the budget needed to guarantee hospital care for these vulnerable groups. For over 75 years, "Santa Casa de Misericórdia" (one of the biggest hospitals of the city of Anapolis) has been a pillar in the health of the population of our state, and we are proud to contribute to this cause.
Over this time, more than 1 million reais have been converted into support for the community and more than 13,000 families have benefited from these projects. We recognize the importance of going beyond social actions and incorporating environmental responsibility into our activities, especially in agriculture.
For the farms, we developed the Good Agricultural Practices (GAPs) manual and shared it with Milhão's partner producers. These manual embraces different aspects such as crop management, environmental legislation, traceability and good grain transportation and storage practices, providing crucial information for farmers. The manual was recently updated to include regenerative agriculture practices, with the aim of making producers aware of soil conservation and improving productivity through the sustainable practices mentioned above. (link to manual)
Moreover, we are developing our own evaluation of partner producers in relation to sustainability, good agricultural practices and regenerative agriculture. The objective is to map the entire supply chain and develop strategies for the evolution of these producers, implementing a classification system in four levels: bronze, silver, gold and diamond, based on the percentage of compliance with sustainable practices. Our mission is to increase the number of producers supported by our company, aiming to reach 100% of the volume of raw material used.